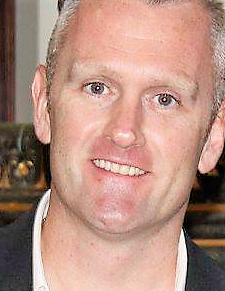 PADI RTO would like to congratulate John McCormack, who recently became a PADI RTO Trainer and can now deliver nationally recognised training on behalf of PADI RTO in NSW area.
John, who works as a paramedic stated: "Having been a PADI member and Instructor for 10 years, it made perfect sence for me to continue my passion for training and become a PADI RTO Trainer. Prior to my current position as a front line paramedic, I was a British Army medic and deployed overseas on many occasions. My experience and skills have steered me in this direction, to provide a high standard of training in partnership with a highly reputable RTO, PADI Asia Pacific Pty Ltd! Since my first encounter with PADI over 10 years ago when I first completed my scuba diving qualifications, I knew I was in good hands when I received professional and quality training. It's a proud moment for me to become a PADI RTO trainer, and I look forward to delivering a high standard of training and nationally recognised courses in partnership with PADI."
If you would like to contact John, you can call him on 0416295693.
If you are thinking about becoming a PADI RTO Trainer, please click here for more information or email us at rto@padi.com.au with your enquiry.