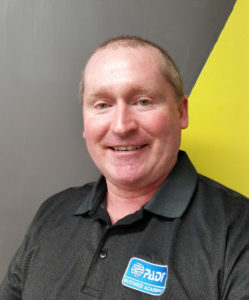 PADI RTO would like to congratulate Wayne L Budgen who recently became a PADI RTO Trainer and can now deliver nationally recognised training on behalf of PADI RTO in Queensland area.
Wayne, who has been working within the Police Department Services for last 20 years, stated: "I am very glad to be associated with the PADI RTO and in a position to provide nationally accredited courses through them. Having been a qualified workplace trainer and assessor for over twenty years with the police I am committed to providing high quality, real-life-focussed training to my clients. Thankfully, being a SCUBA instructor and a First Aid at Work instructor allows me the Opportunity to continue to do this"
If you would like to contact Wayne, you can email him at ausdiver2013@hotmail.com or send him a text message at +61 424 046 700.
There has never been a better time to become a PADI RTO Trainer and deliver workplace approved training on behalf of PADI RTO. If you are thinking about becoming a PADI RTO Trainer, please click here for more information or email us at rto@padi.com.au with your enquiry.